Reefer TL & LTL Trucking in Wisconsin & the Midwest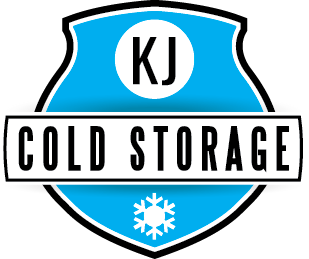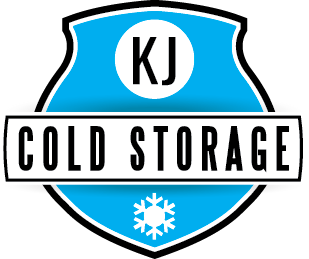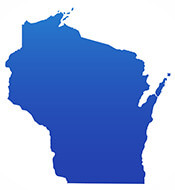 In partnership with Dairyland Transportation and our other partner carriers, KJ Cold Storage offers cold chain system expertise to deliver perishable goods throughout Wisconsin, the Midwest, and beyond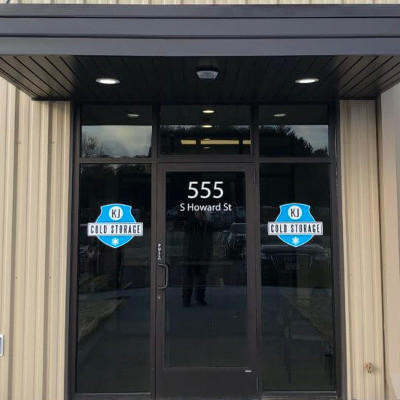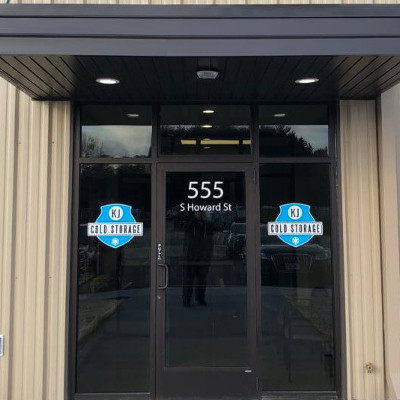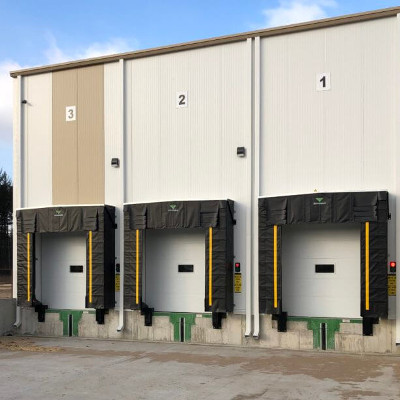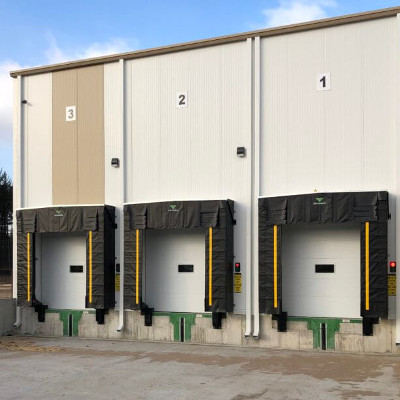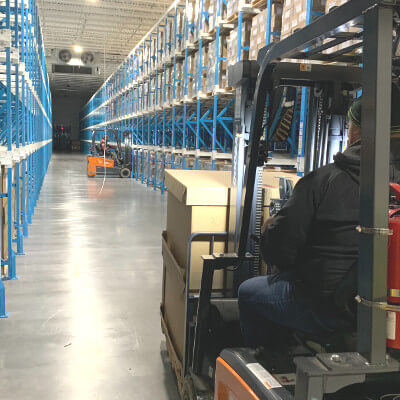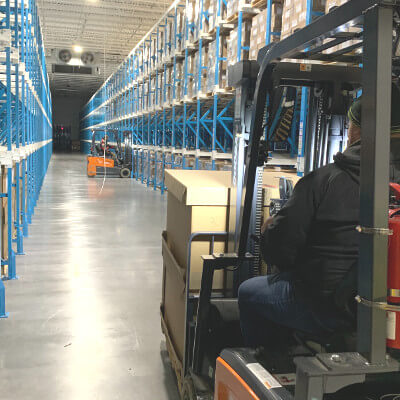 Whether you have a single shipment, routinely scheduled freight or seasonal fluctuations, we can provide a customized frozen LTL or refrigerated trucking solution that meets your budget and service level requirements.
Benefit from our broad experience in frozen LTL, refrigerated trucking, cold storage warehousing, and skilled support dedicated to helping you manage your perishable logistics, dock to dock.
KJ Cold Storage can help you build out a strong temperature-controlled shipping strategy for your temperature sensitive products ensuring a smooth unaffected and on schedule delivery in Wisconsin, Eastern Minnesota, & Northwestern Iowa. Serving you starts with a conversation about your cargo and listening to your:
Acceptable temperature and humidity range
Margin of error for the temperature
Acceptable levels of risk
Potential areas of risk and touch points
Specific no-go issues that may compromise the product
Cold storage warehousing and refrigerated trucking logistics needs
We're mindful not all cargo items are equal as far as temperature stability, speed and/or security requirements. That being the case, simply let us know your critical shipping needs and we'll respond with an efficient and cost-effective logistics plan detailing all costs and fees.
To some measure the more influence temperature has on cargo's stability, the more it will impact the overall costs. Standard shipping options may be appropriate (and more practical) for less sensitive cargo whereas high-value items warrant a tailored refrigerated trucking logistics approach.
Logistics can be complex, dynamic and ever-changing with an array of touchpoints and hand-off processes between the various parties involved with the distribution of the product. As such, it is imperative that areas of risk are understood to ensure the proper handling of your products.
In serving you we will lay out all the specifics and guidelines on how we can maintain cargo temperature stability from origin to destination and at all points throughout, within your acceptable temperature range. There is a lot to know about all the moving parts in managing a 'cold chain" system, frozen LTL and refrigerated trucking. Here at KJ Cold Storage we are ready to share the load with responsive and personalized service and support.
Quite simply, the cleanest warehouse I have ever seen. Customer service is exceptional. All the trucks we send in have nothing but good things to say about the speed at which they were loaded. All around fantastic group to work with"

-Google Review
Food Transportation Basics
With respect to refrigerated trucking, dairy, meats, fruits and vegetables have their own requirements for temperature and humidity. The key to ensuring products stay within proper temperature range between origin and destination is to know the USDA standards for refrigerated trucking of perishable foods. For instance the ideal transit temperature and relative humidity for various items include:
Apples — Most varieties: 30° to 32°F, 90 to 95 percent humidity
Carrots — 32°F, 98 to 100 percent humidity
Onions — 32°-45°F (storage varieties), 45°-60°F (fresh varieties), 65 to 70 percent humidity
Potatoes — 40° to 60°F (depending on use and early or late crop), 90 percent humidity
Milk & Dairy +32 – +34F
Fish (Chilled) +30 – +32F
Fish (Frozen) -13 – -4F
Meat (Chilled) +28 – +32F
Meat (Frozen) -13 – -4F
With respect to frozen LTL and refrigerated trucking of food it's important to avoid what is referred to as "freezing and chilling injury" (something that happens to food items when outside temperatures are lower than 32F degrees). For example, freezing can cause eggs to crack, cheese to change texture, and meat to darken. In such circumstances food cargo items may need to be warmed rather than cooled.
Also without proper air circulation in the trailer, food cargo won't maintain its temperature and refrigeration becomes meaningless. This is because circulation carries heat from the walls, floor and ceiling of a refrigerated trucking trailer as well as from the cargo inside, to the refrigeration unit where it's removed. Air circulation also helps maintain an even temperature throughout the trailer and load — otherwise some products can arrive too cold, others too warm (both resulting in damage).
While circulation is essential, it's sensible to load boxes of frozen goods tightly together so that air circulates around the perimeter and there is as little contact as possible with the (warmer) floors and walls.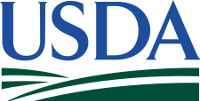 The USDA has created a list of temperatures and proper loading procedures for fruits, vegetables, canned foods, dairy products, meats, seafood, poultry, eggs and frozen foods. You can download a PDF of this list Click Here
We're here to help so call if you have any questions!
Refrigerated Trucking Basics
What is a reefer trailer?
"Reefer" is industry language used to describe a refrigerated trucking trailer. Using a reefer truck is a cost effective and efficient way to transport perishable goods as reefers can control both temperature and humidity of the environment inside the trailer.
With respect to LTL or "Less than load" freight – it's the transportation of cargo that does not require a full truckload due to the smaller nature of the parcel – yet is protected from deteriorating, perishing, or damage during transport due to the refrigeration. Commonly there are several separate shipments being transported on one truck carrying temperature-controlled or refrigerated cargo.
Are there advantages of reefer shipping?
Refrigerated trucking protects your cargo better than dry shipments. If you sell any temperature-sensitive or fresh products, refrigerated trucking is necessary to protect your cargo and ensure it's not exposed to severe weather or spoilage.
LTL or "Less than load" freight is perfectly suitable with refrigerated trucking as a number of products can be managed within the same temperature range. Similar-temperature shipments from a variety of clients can be combined, useful for farmers or growers with weekly produce cycles. Hence businesses don't have to worry about filling an entire truckload with their products.
What's the difference between a dry van and a reefer trailer?
Though refrigerated trucking trailers are similar to standard 53' or 48' dry van trailers, where they differ are::
The floors, walls, and ceiling are made of fiberglass or metal, whereas you will see wood used in dry van trailers. This betters insulation, while preventing odors from absorbing into the trailer.
Refrigerated trucking trailers are heavier thus the maximum loadable weight of a 53'refrigerated trucking trailer is 43,500 lbs.
How does a refrigerated trucking trailer work?
Refrigerated trucking trailers are not designed to cool the cargo, but to maintain the specific temperature of the cargo, all specified with the placement of service order. The 3 main components of the refrigerating unit are:.
Evaporator coil
Compressor (which powers the evaporator coil)
Small diesel engine (which powers the compressor)
Heat is removed from the air inside the trailer while variations in air pressure create air flow. As the air inside the trailer passes through the evaporator coil, the heat is removed and redistributes the now colder air back throughout the trailer.
What is continuous air vs. cycle in a refrigerated trucking trailer?
The refrigeration unit runs 2 different ways— continuous or cycle. Many food items require continuous cooling such as ripening produce which generates heat, and requires a steady stream of cool air to maintain a consistent temperature. Operating the refrigeration unit in cycles reduces diesel consumption, but tends to produce more temperature variance. Some frozen food cargo is less temperature sensitive and can withstand slight temperature variances just fine. This is why understanding the food cargo specifications is important for us.
Refrigerated trucking trailers have flexible air ducts (chutes) attached to the refrigeration unit that run along the top of the trailer, acting as a ventilation system to evenly distribute chilled air throughout the trailer, protect against temperature variance and create more efficiency, which reduces diesel consumption. These chutes protect against:
Top-freezing: occurs when temperature-sensitive products are damaged by frost because they are placed too close to the airflow source.
Hot spots: occur when pockets within the trailer heat up and are cut off from the temperature-controlled airflow, actively cooling the rest of the load.
Short-cycling: occurs when the airflow does not travel throughout the entire trailer — due to poor loading practices and back pressure in the trailer — resulting in uneven temperatures throughout the load.
What is refrigerated trucking full truckload shipping?
Full truckload (TL) freight shipping involves moving pallet loads or cargo large enough to where it's sensible to use the entire semi-trailer and or generally 15,000+ pounds. Full Truckload (TL) will fill up a 48' or 53' refrigerated trucking trailer by volume or weight. Full truckload shipping is usally contracted to one customer securing full and exclusive use of the carrier's refrigerated trucking trailer. A full truckload is often the most sensible choice for those shipping numerous full pallets of cold storage freight to the measure where LTL shipping has lost its value of cost efficiency.
What is frozen & refrigerated trucking less than truckload (LTL) shipping?
If shipping more than 150 pounds of cold storage freight is something you're faced with (but less than 7,000 or 8,000 pounds or so), frozen LTL might be the best choice. These small shipments generally occupy up to 1/3 of the floor space on a typical 53' trailer and your cargo is transported along with cargo from other shippers. LTL refrigerated trucking follows a hub and spoke framework, where smaller local cargo terminals are the spokes and the larger central cargo terminals are the hub. A refrigerated trucking trailer is generally packed at a larger central hub with a mixed bag of cargo from several shippers, which are collected from the smaller spoke terminals, until the refrigerated trucking trailer is filled. The cold storage freight is then brought to a larger hub terminal, where it is once again sorted and consolidated for further transportation. Although transit times are generally longer than truckload (TL) shipments, significant benefits include:
LTL refrigerated trucking shipments are a fraction of the expense of a full trailer.
Additional services beyond the  dock-to-dock transportation are available.

Liftgates
Non-commercial shipping
Notification options
Inside pickup and delivery

It enables for "zone skipping", this involves LTL carriers bypassing a parcel carrier's traditional zones, allowing the shipper to avoid fees from crossing multiple zones in a single trip..
Preparing Your LTL Shipment
Getting clarity on what your shipment needs is always the best first step in preparing a shipment. It pays to take the extra time to measure and weigh your shipment to receive accurate dimensional quotes with no surprises on your final invoice. The three core dimensions to get a read on without guesswork when shipping are the length, width and height. Tape measures and scales are very helpful and will and go a long way in achieving accuracy of your shipment
Pallets, portable platforms used to package freight, are commonly required by carriers, protect your cargo from damage, make loading and unloading faster and allow carriers to maximize space inside the trailer. A standard pallet is designed for simple handling by forklift and can support up to 4,600 lbs. The most widely used pallets are known as GMA pallets and have a size of 48″ X 40″. Other standard pallet sizes are 42″ X 42″ and 48″ X 48″. After stacking your cargo onto a pallet you'll want to secure it to the pallet with strapping or shrink wrapping.
---